Events
There's always something happening in Tontitown. Come check us out!
Events
Tired of the crush and grind of the Big City? Want to get out of the traffic and into the country, but afraid you'll miss out on the cultural life of the Big City? Tontitown has a low population density, but is rich in events. We've got the Tontitown Grape Festival, one of the country's oldest community festivals, and our own Bocce Tournament, plus we've got the Tontitown Historical Museum, an educational experience for young and old alike. And there's more! With the Walton Arts Center, the Jones Family Center, Crystal Bridges Museum, and more in the Northwest Arkansas area, there's always something to do in and around Tontitown.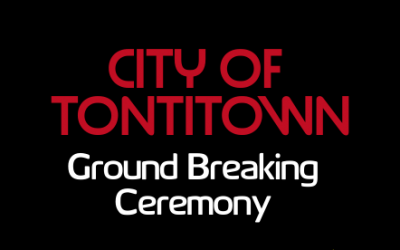 The City of Tontitown will hold a Ground Breaking Ceremony for the new Fire Station on Friday, November 4, 2022 at 10:00 am. The event will be at the site of the new station at 199 Bandini. Refreshments will be served, and the public is cordially invited to attend.
read more
Angela Russell – Mayor
mayor@tontitownar.gov
Leslee Shadrick -  Administrative Assistant to the Mayor
adminasst@tontitownar.gov
Luann Jenison - City Administration  /  HR
cityadmin@tontitownar.gov
Tontitown City Administration Building & City Hall
Open from 8:00 am till 4:30 pm. Offices Located in this building are Administration, Accounting, Building, Planning, and Public Works Department.
Located at:
235 E Henri de Tonti Blvd
Tontitown AR  72762
(Located in Tontitown next to the Park)
Mailing Address:
PO Box 305, Tontitown AR  72770
Tontitown Water Utility
Mailing Address: PO Box 127, Tontitown AR 72770
Physical Address: 201 E Henri de Tonti Blvd, Tontitown AR 72762
Tontitown City Administration Building
235 E Henri de Tonti Blvd
Tontitown AR  72762
Mailing Address:
PO Box 305, Tontitown AR  72770
Hours
Mon-Fri: 8:00 am - 4:30 pm
Sat-Sun: Closed