Doing Business in Tontitown
Business
Imagine the future in Tontitown.
If you're considering relocating or starting a business, Tontitown could be the perfect place. We're a growing community with excellent services, far-sighted City government, an educated and willing workforce, and a strong economy.
Tontitown is home to a wide variety of businesses. In Tontitown there are currently over 100 successful businesses. That means Tontitown has a solid tax base with which to provide its citizens — you and your children — with utilities and fire and police protection.
Read on to learn how you, too, can succeed in Tontitown.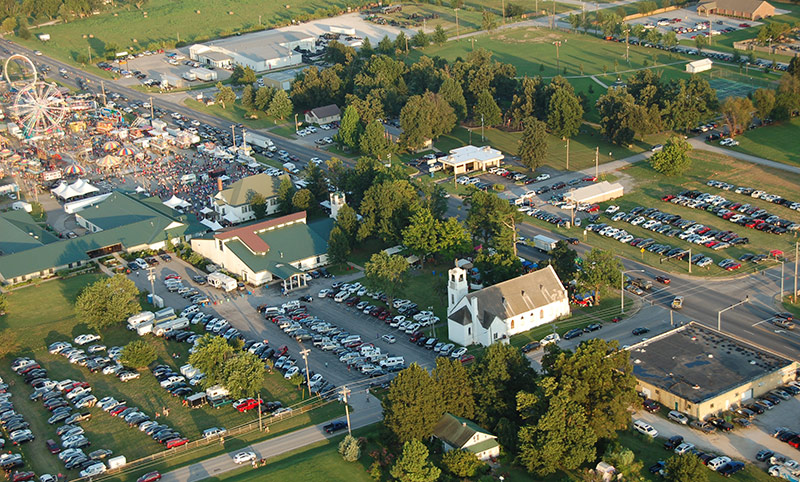 Angela Russell – Mayor
mayor@tontitownar.gov
Leslee Shadrick -  Administrative Assistant to the Mayor
adminasst@tontitownar.gov
Luann Jenison - City Administration  /  HR
cityadmin@tontitownar.gov
Tontitown City Administration Building & City Hall
Open from 8:00 am till 4:30 pm. Offices Located in this building are Administration, Accounting, Building, Planning, and Public Works Department.
Located at:
235 E Henri de Tonti Blvd
Tontitown AR  72762
(Located in Tontitown next to the Park)
Mailing Address:
PO Box 305, Tontitown AR  72770
Tontitown Water Utility
Mailing Address: PO Box 127, Tontitown AR 72770
Physical Address: 201 E Henri de Tonti Blvd, Tontitown AR 72762
Tontitown City Administration Building
235 E Henri de Tonti Blvd
Tontitown AR  72762
Mailing Address:
PO Box 305, Tontitown AR  72770
Hours
Mon-Fri: 8:00 am - 4:30 pm
Sat-Sun: Closed