Tontitown Fire Department
Non-Emergency Fire & EMS Dispatch: 479- 439-3578 

Emergency Fire & EMS Dispatch: 9-1-1
At this very moment there are thousands of communities across the country, including our very own Fire Department, a small group of volunteers standing ready to respond at the sound of a siren's wail, or the urgent tones of a radio or pager. These ordinary men and women immediately set aside whatever they are doing, shift out of the routine of daily life, and become the protectors of their local communities. They are part of one of America's great traditions, they are volunteer firefighters. These amazing people assume the role of first responders to a range of emergencies that threaten lives and property, routinely risking their own to protect others.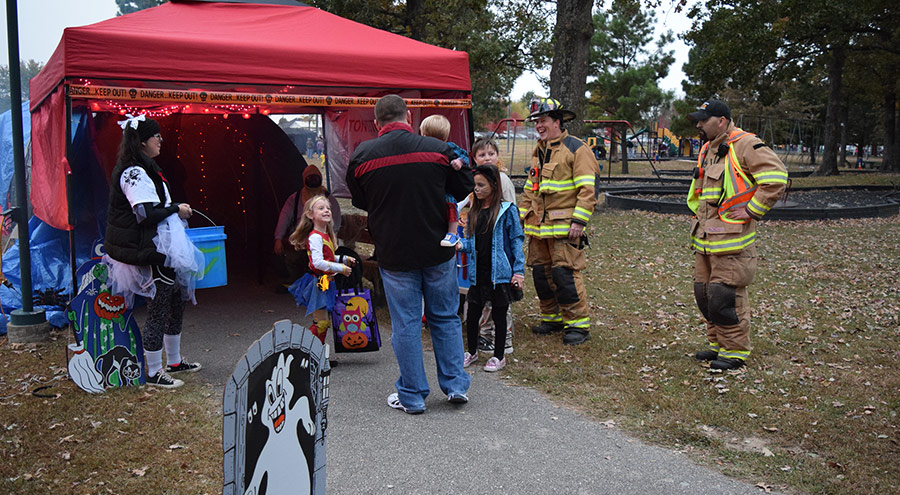 Active membership in any volunteer fire company requires tremendous personal commitment and determination, in addition to accepting the inherent risks and inconvenience of responding to other people's emergencies, whenever they may occur. The volunteer has to participate in extensive and ongoing training to develop and maintain a wide variety of skills. Mandatory training requirements have increased tremendously, therefore the volunteers who want to assume leadership positions and become officers must make an even greater commitment.
The Tontitown Fire Department has instituted a burn permit for any outdoor non-recreational burning, beginning on November 4, 2014. If you would like to see the City Ordinance please click here to read the codified Ordinance at American Legal Publishing.

Tontitown Fire Department
141 S. E. Zulpo St
Tontitown, AR 72770
Phone: 479-365-2056
Find us on Facebook!
WANT TO VOLUNTEER FOR THE FIRE DEPARTMENT?
Looking to give back to your community? Consider joining our volunteer firefighter team! Please follow the link below to fill out an application:
Angela Russell – Mayor
mayor@tontitownar.gov
Leslee Shadrick -  Administrative Assistant to the Mayor
adminasst@tontitownar.gov
Luann Jenison - City Administration  /  HR
cityadmin@tontitownar.gov
Tontitown City Administration Building & City Hall
Open from 8:00 am till 4:30 pm. Offices Located in this building are Administration, Accounting, Building, Planning, and Public Works Department.
Located at:
235 E Henri de Tonti Blvd
Tontitown AR  72762
(Located in Tontitown next to the Park)
Mailing Address:
PO Box 305, Tontitown AR  72770
Tontitown Water Utility
Mailing Address: PO Box 127, Tontitown AR 72770
Physical Address: 201 E Henri de Tonti Blvd, Tontitown AR 72762
Tontitown City Administration Building
235 E Henri de Tonti Blvd
Tontitown AR  72762
Mailing Address:
PO Box 305, Tontitown AR  72770
Hours
Mon-Fri: 8:00 am - 4:30 pm
Sat-Sun: Closed