Welcome to Tontitown, Arkansas
A Little Town, A Lot of Tradition
Tontitown, Arkansas
Where you can imagine the future and enjoy the past.
Tontitown, Arkansas
A Small Town with a Big Heart
Tontitown, Arkansas
Carefully planning for the future while preserving our storied past.

Click here to sign up for the CodeRED notification system to receive alerts and updates during emergency events. By signing up for a managed account, you will also be able to receive notifications of local events, announcements, etc. 
All citizens and businesses are encouraged to register.
Welcome to Tontitown, Arkansas
What makes a small American town great? A diversity of people, ideas, and businesses. And that's just what Tontitown has. We're a small but growing community, carefully planning for the future while preserving our storied past. Tontitown has everything you'll want in a small town, whether you're considering raising a family, a business relocation or start-up, your retirement, or even visiting for vacation.
Uniquely situated in the scenic Ozarks with great access to freeways and airports including Northwest Arkansas Regional Airport, Tontitown has the "can do!" attitude that has always made small-town America the engine of enterprise and our high standard of living. Nearby in Fayetteville is the University of Arkansas, home of the Razorbacks.
Tontitown is a culturally rich and business-friendly community, home to nearly 5,000 citizens and over 200 businesses. Located along Highway 412, Tontitown is centrally located in the heart of Northwest Arkansas.
A progressive community steeped in tradition and history, the citizens of our area invite you to learn more about us, attend our unique events, shop our businesses, and find out about one of Arkansas' best-kept secrets!
Doing Business in Tontitown is SMART!
If you're considering relocating or starting a business, Tontitown could be the perfect place. We're a growing community with excellent services, far-sighted City government, an educated and willing workforce, and a strong economy.
Get Started
Life in Tontitown is GOOD!
Demographic Conclusions
In our recently published "Future Land Use and Master Transportation Plan for Tontitown, Arkansas", the following demographics show what a growing and thriving community we live in!
Tontitown is a rapidly-growing community located in a quickly growing region of the state.  The City has grown by almost 300% in population since 2000.
According to US Census data and estimates, the City grew 44.2% over the past 5 years (2012- 2017), this averages out to a rate of 9.4% growth per year over the past 5 years.
The Northwest Arkansas Regional Planning Board projects that the population of Tontitown will grow to over 6,000 residents by 2040. However, based on building permit data from the City, the 2040 population is likely to reach much higher than the projection. The City of Tontitown issued 157 single-family building permits in 2018. If you assume Tontitown will grow by the same number of households per year, Tontitown's population will reach 6,000 before 2025.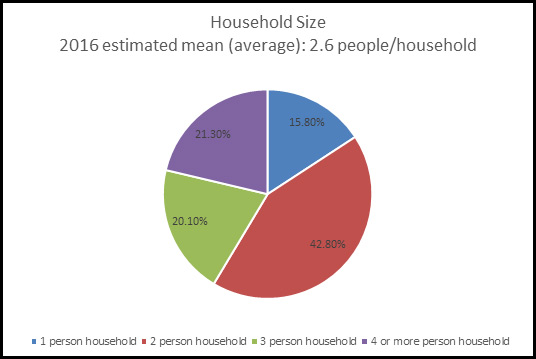 We're still growing
Like much of Northwest Arkansas, the City has a low unemployment rate and a higher than average income and educational attainment level for the state of Arkansas.
With the continuation of rapid growth projected, housing and infrastructure will be key needs for the city in the coming years.
Angela Russell – Mayor
mayor@tontitownar.gov
Leslee Shadrick -  Administrative Assistant to the Mayor
adminasst@tontitownar.gov
Luann Jenison - City Administration  /  HR
cityadmin@tontitownar.gov
Tontitown City Administration Building & City Hall
Open from 8:00 am till 4:30 pm. Offices Located in this building are Administration, Accounting, Building, Planning, and Public Works Department.
Located at:
235 E Henri de Tonti Blvd
Tontitown AR  72762
(Located in Tontitown next to the Park)
Mailing Address:
PO Box 305, Tontitown AR  72770
Tontitown Water Utility
Mailing Address: PO Box 127, Tontitown AR 72770
Physical Address: 201 E Henri de Tonti Blvd, Tontitown AR 72762
Tontitown City Administration Building
235 E Henri de Tonti Blvd
Tontitown AR  72762
Mailing Address:
PO Box 305, Tontitown AR  72770
Hours
Mon-Fri: 8:00 am - 4:30 pm
Sat-Sun: Closed